Regular price
Sale price
$59.99 CAD
Unit price
per
Sale
Sold out
Pay in installments with
Why buy from Stethoscope.ca?

Stethoscope.ca supplies medical professionals, medical centers, medical/nursing students, businesses and home users.

No minimum order
Wide range of payment types accepted
No delay Laser Engraving
Choose shipping from UPS, Canada Post
Tracking by email and SMS.

Need some advice? Speak to our friendly team on 1-877-301-0047
Share
View full details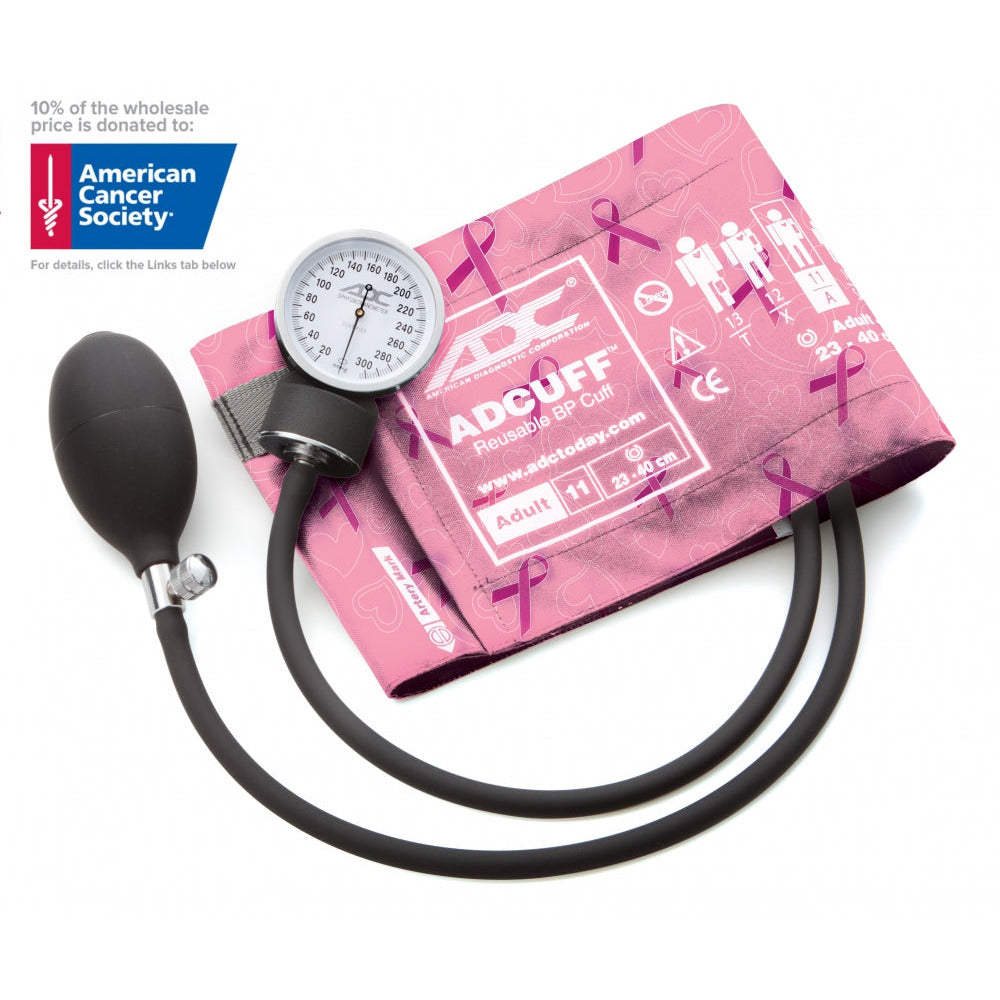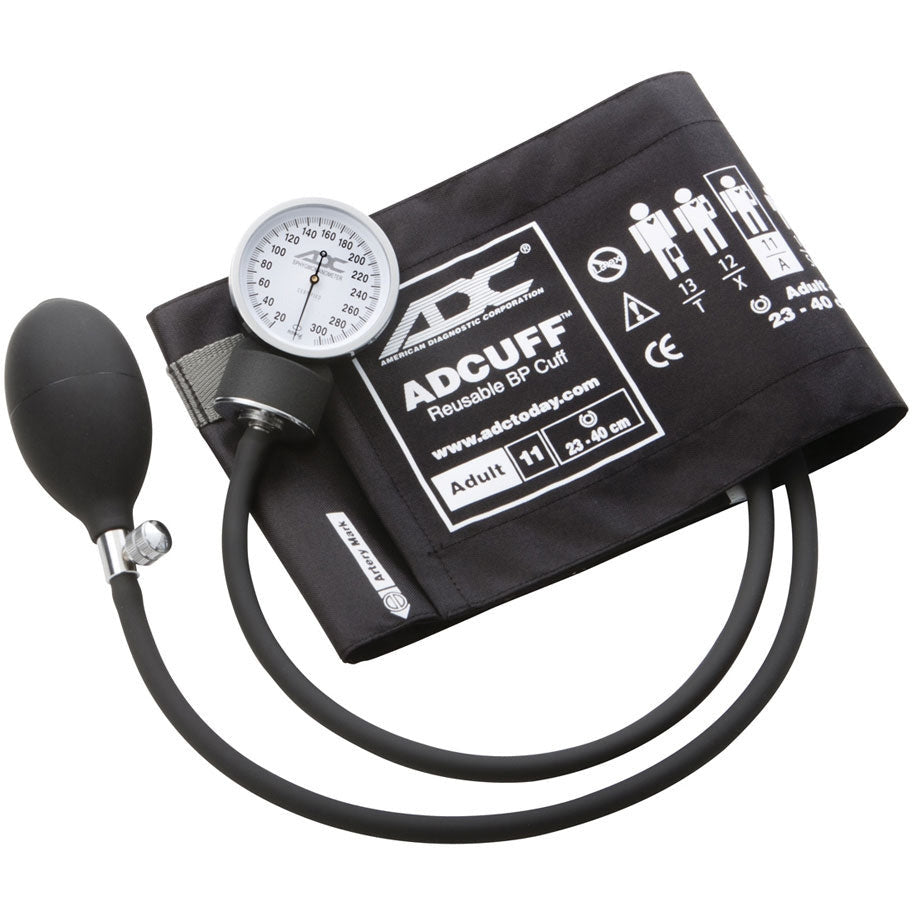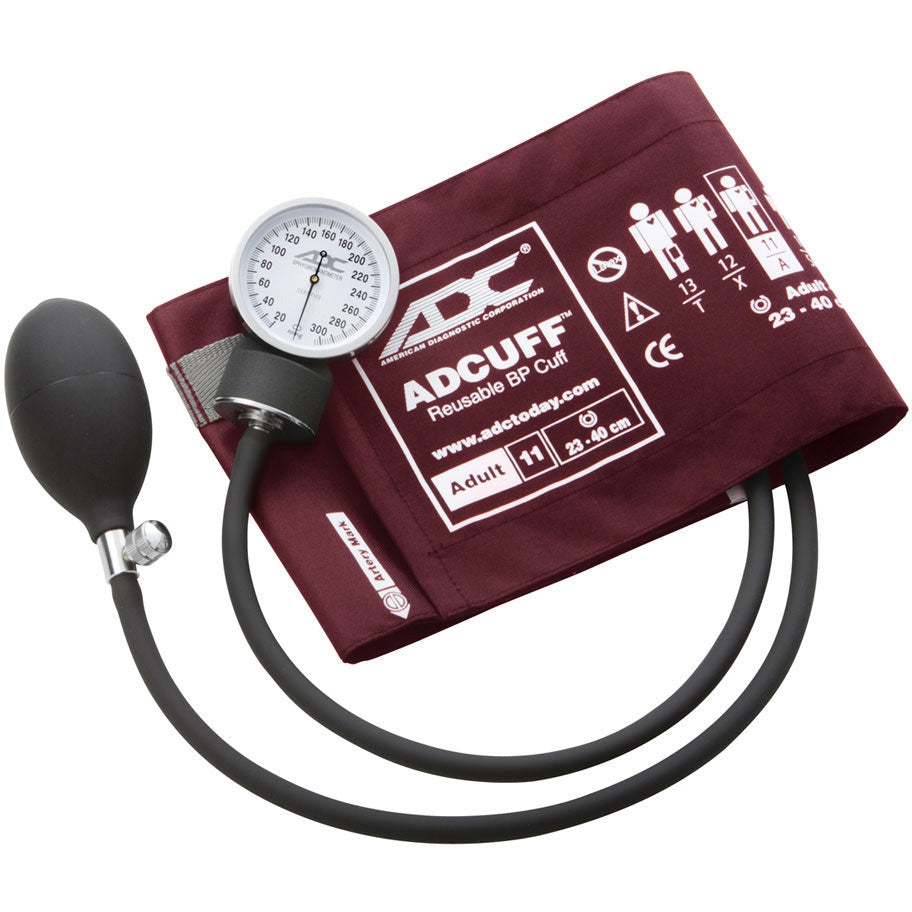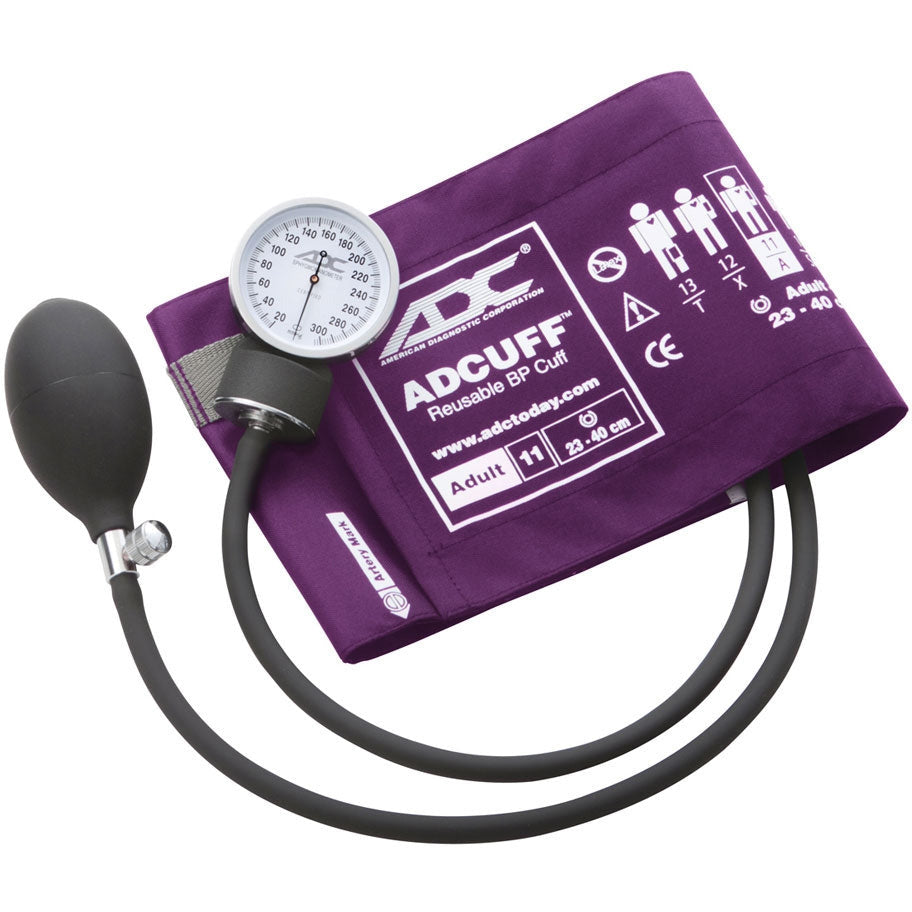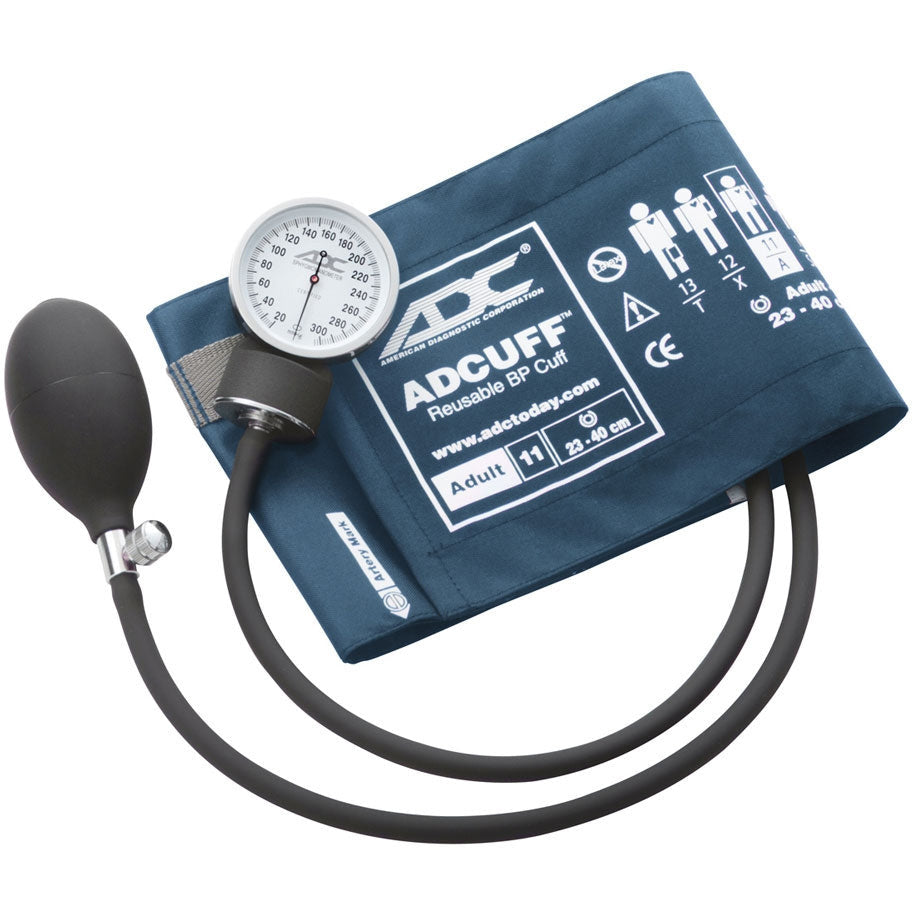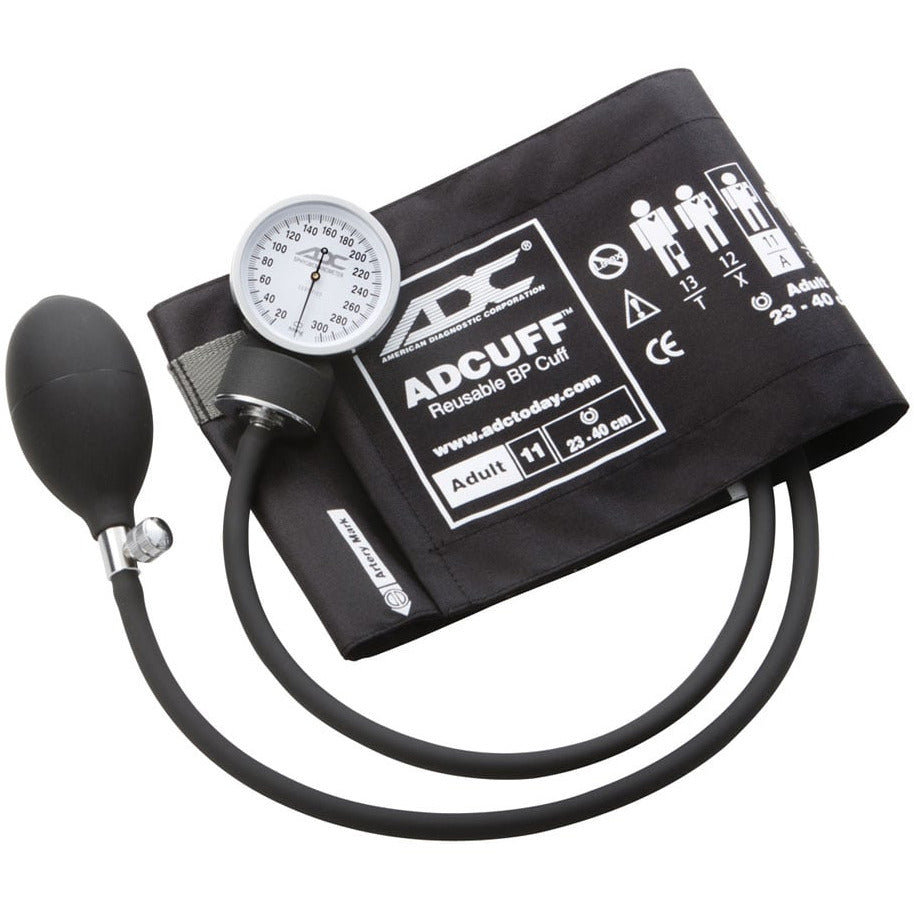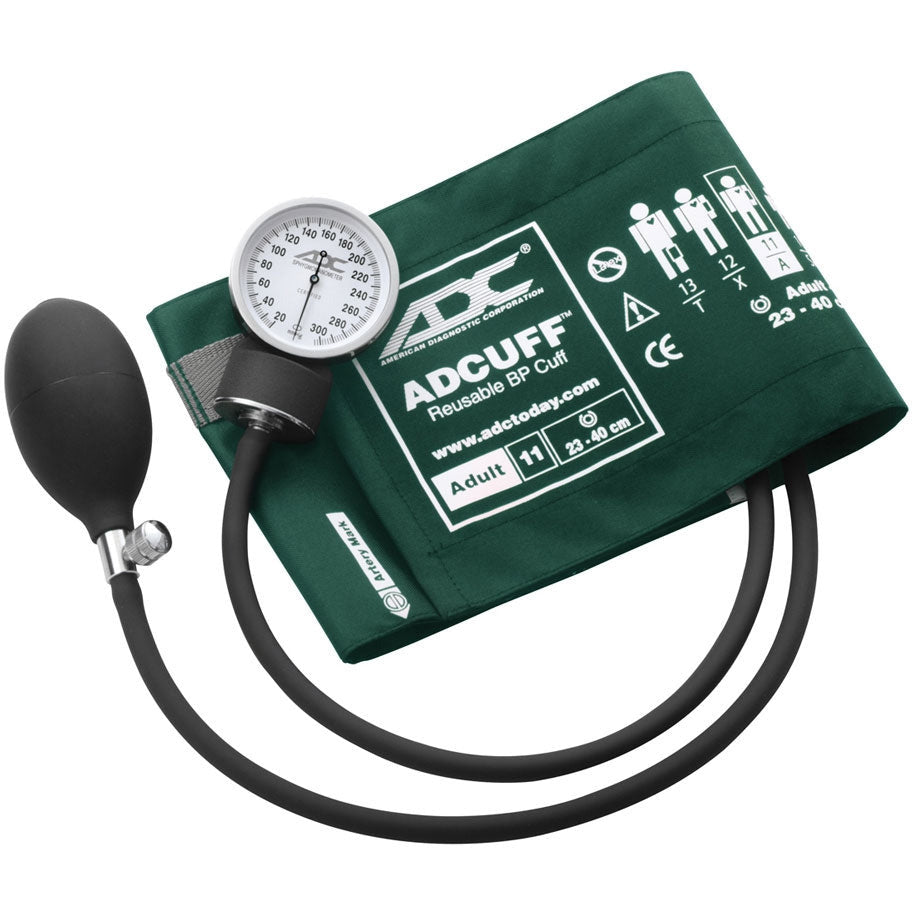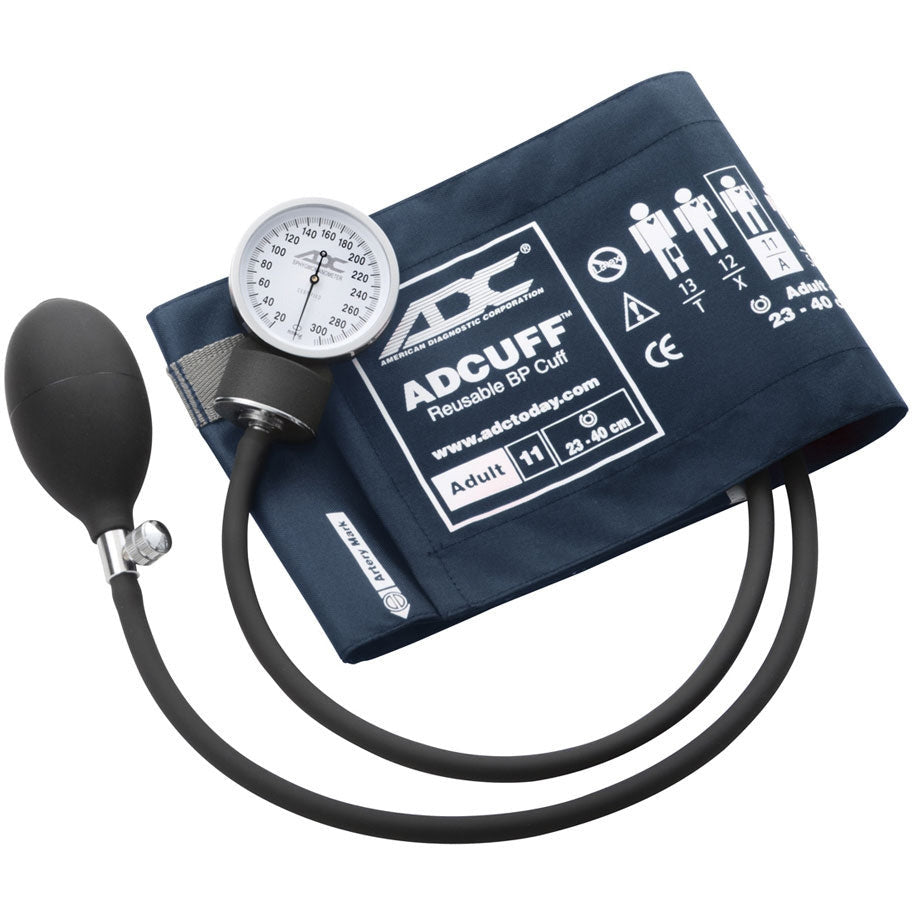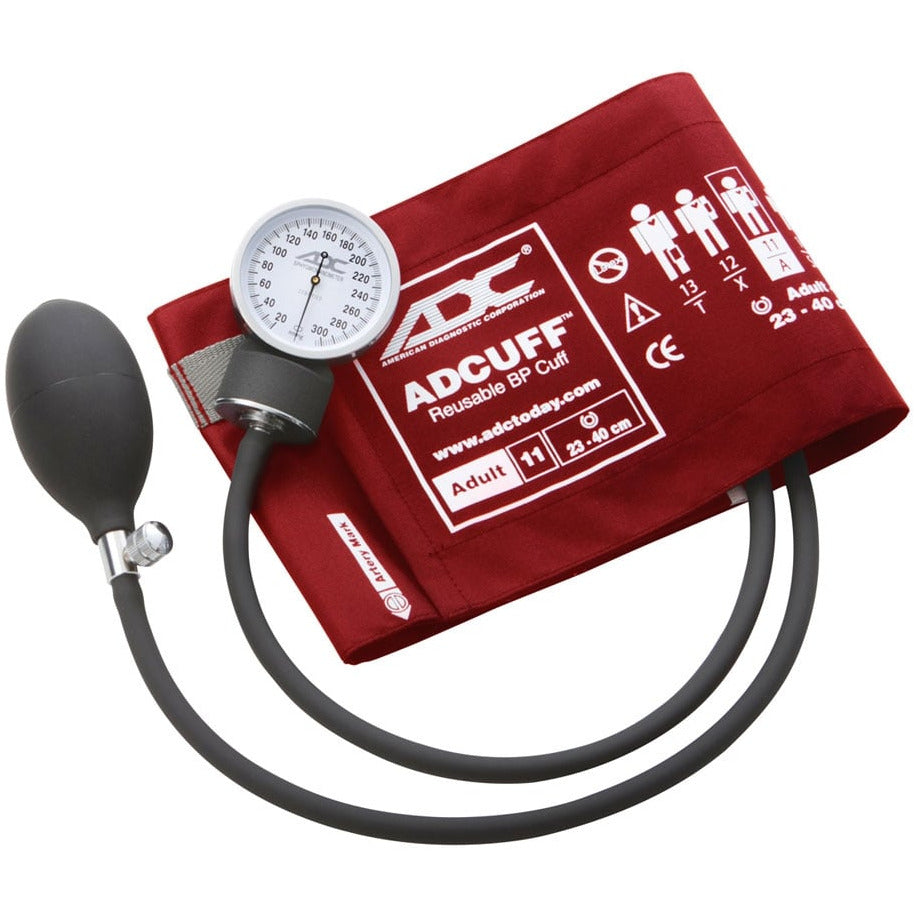 Prosphyg 760 Adult
Contemporary black enamel 300mmHg no-pin stop manometer, provides day-in, day-out dependability provides day-in, day-out dependability
Adcuff™ nylon cuff with ADC's proprietary Size Guide™ marking system, prevents mis-cuffing
Dip molded latex inflation bladder withstands heavy use
Chrome-plated brass air release valve
Leatherette carrying case with durable nylon zipper

Shell
The cuff is typically made from nylon and is designed to secure the bladder around the limb. ADCUFFS are made from patient-friendly 210 denier nylon and sewn with nylon thread for easy cleaning. ADCUFFS are available in 6 sizes fitting limb ranges from 9 to 66cm.

Gauge Hang Tab
A sewn strap that allows a pocket aneroid to be clipped to the cuff for convenience. Some cuff brands don't include a hang tab, making use with a pocket-style aneroid more difficult.

Hook and Loop Adhesive
Consists of a male and female components that engage to secure the cuff. ADC's adhesive is custom manufactured to our requirements and will provide 30,000 cycles – 3x the industry standard.

Artery Mark
The artery mark indicates the lengthwise midpoint of the bladder. When positioned over the brachial artery, the cuff and bladder will fully surround the artery ensuring proper compression and arterial occlusion. ADCUFFs feature a properly positioned mark on both inside, and outside, surfaces to facilitate positioning.

Index and Range Markings
A series of markings that inform the operator that the cuff is correctly sized for the patient. The markings coincide with the limb range noted on the cuffs.