Regular price
$531.13 CAD
Regular price
Sale price
$531.13 CAD
Unit price
per
Sale
Sold out
Pay in installments with
Why buy from Stethoscope.ca?

Stethoscope.ca supplies medical professionals, medical centers, medical/nursing students, businesses and home users.

No minimum order
Wide range of payment types accepted
No delay Laser Engraving
Choose shipping from UPS, Canada Post
Tracking by email and SMS.

Need some advice? Speak to our friendly team on 1-877-301-0047
Share
View full details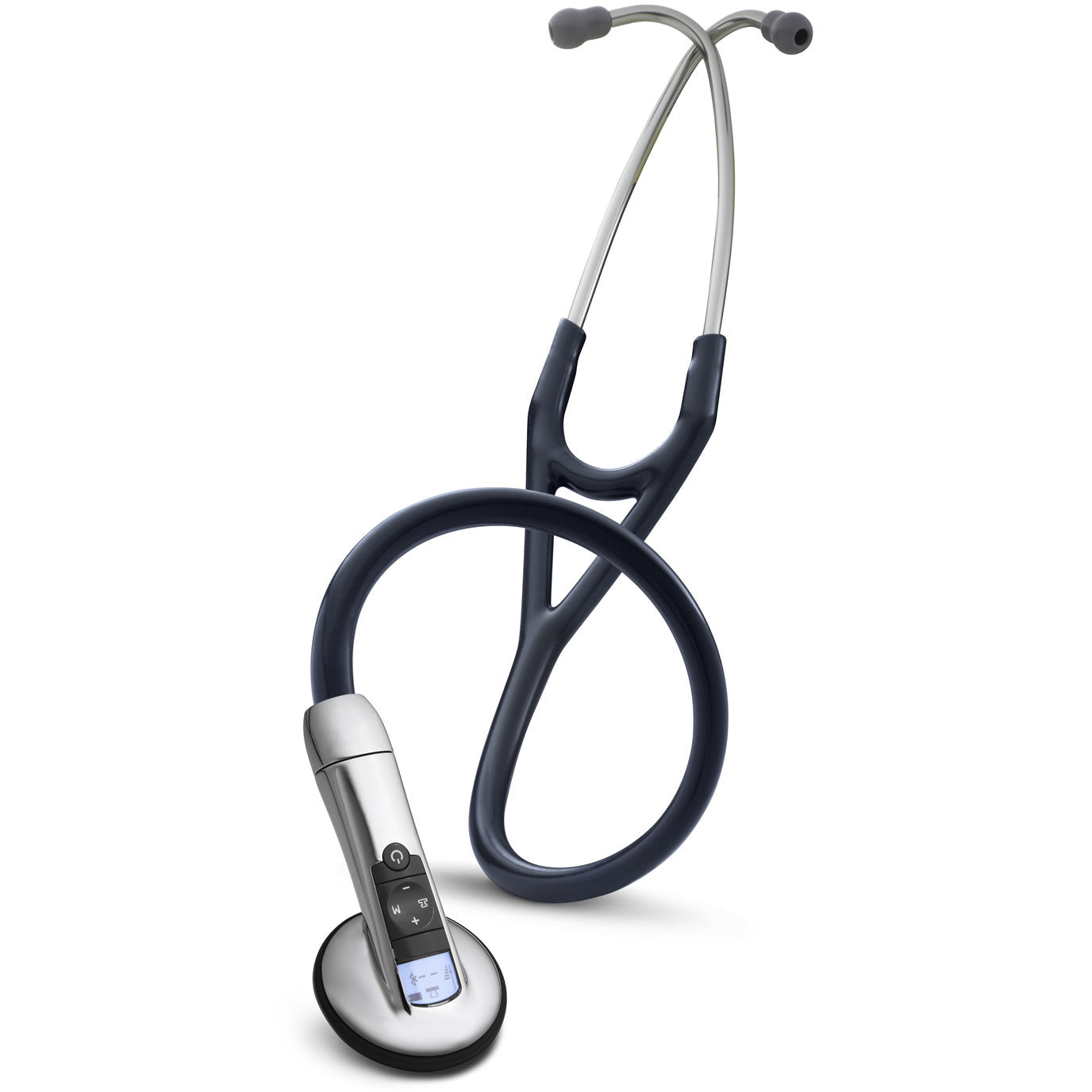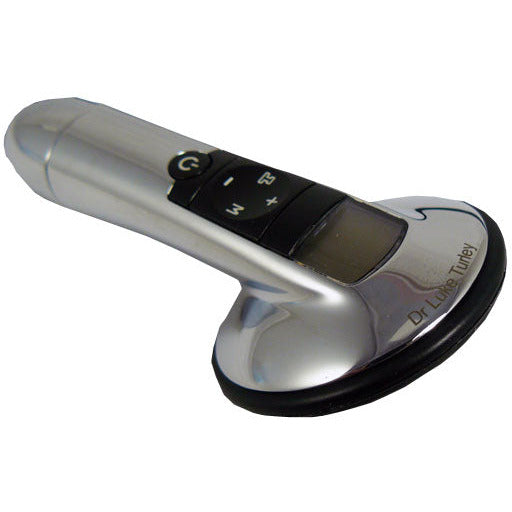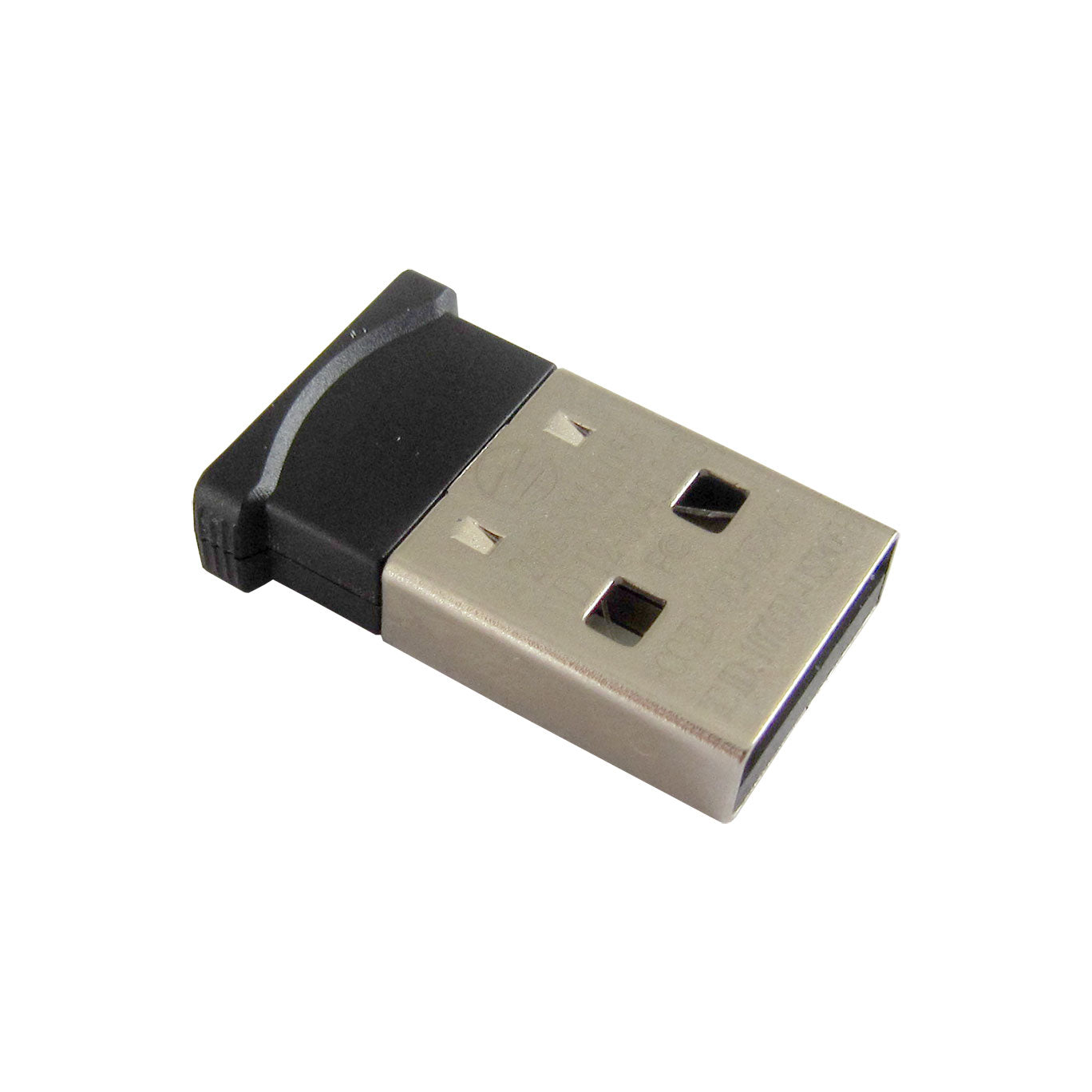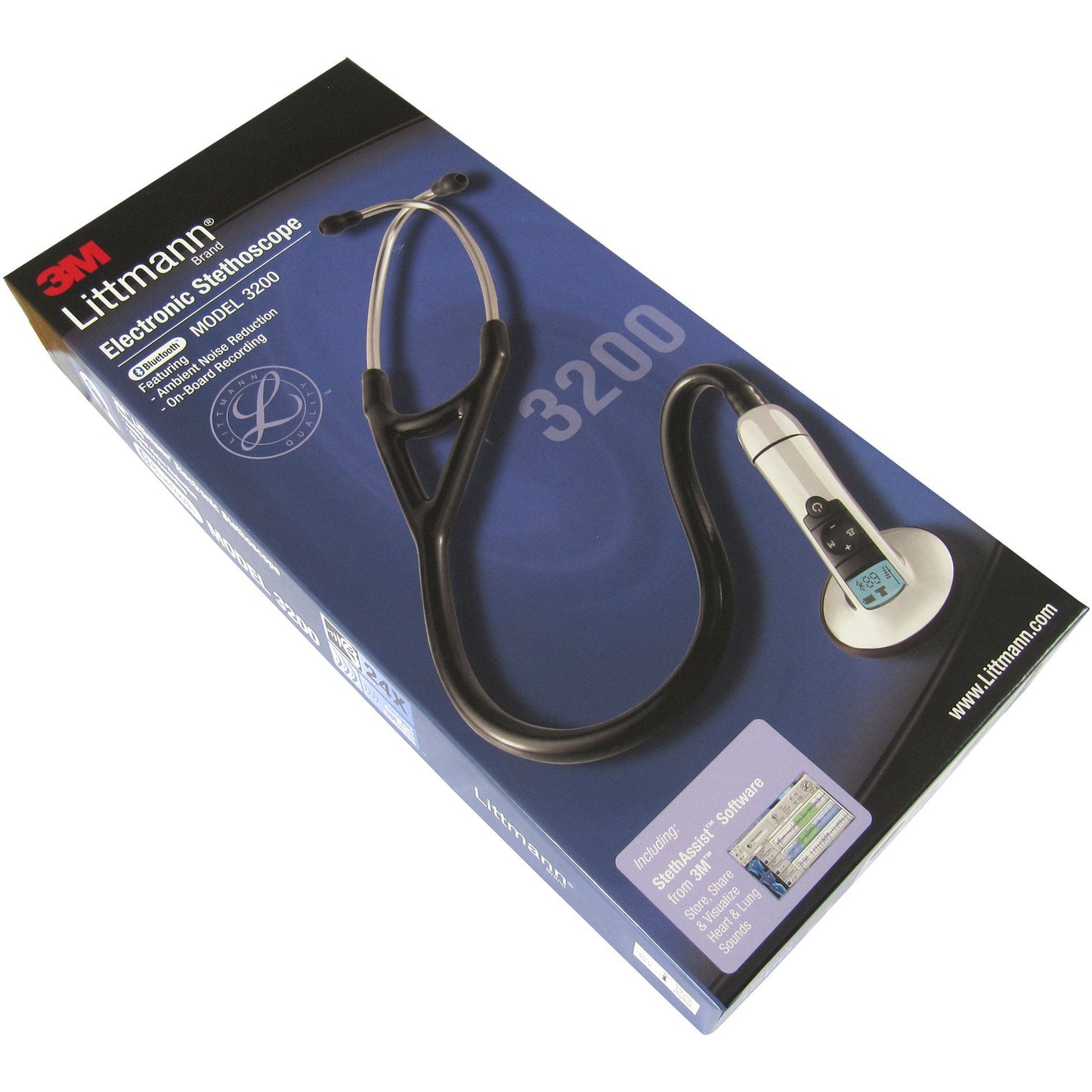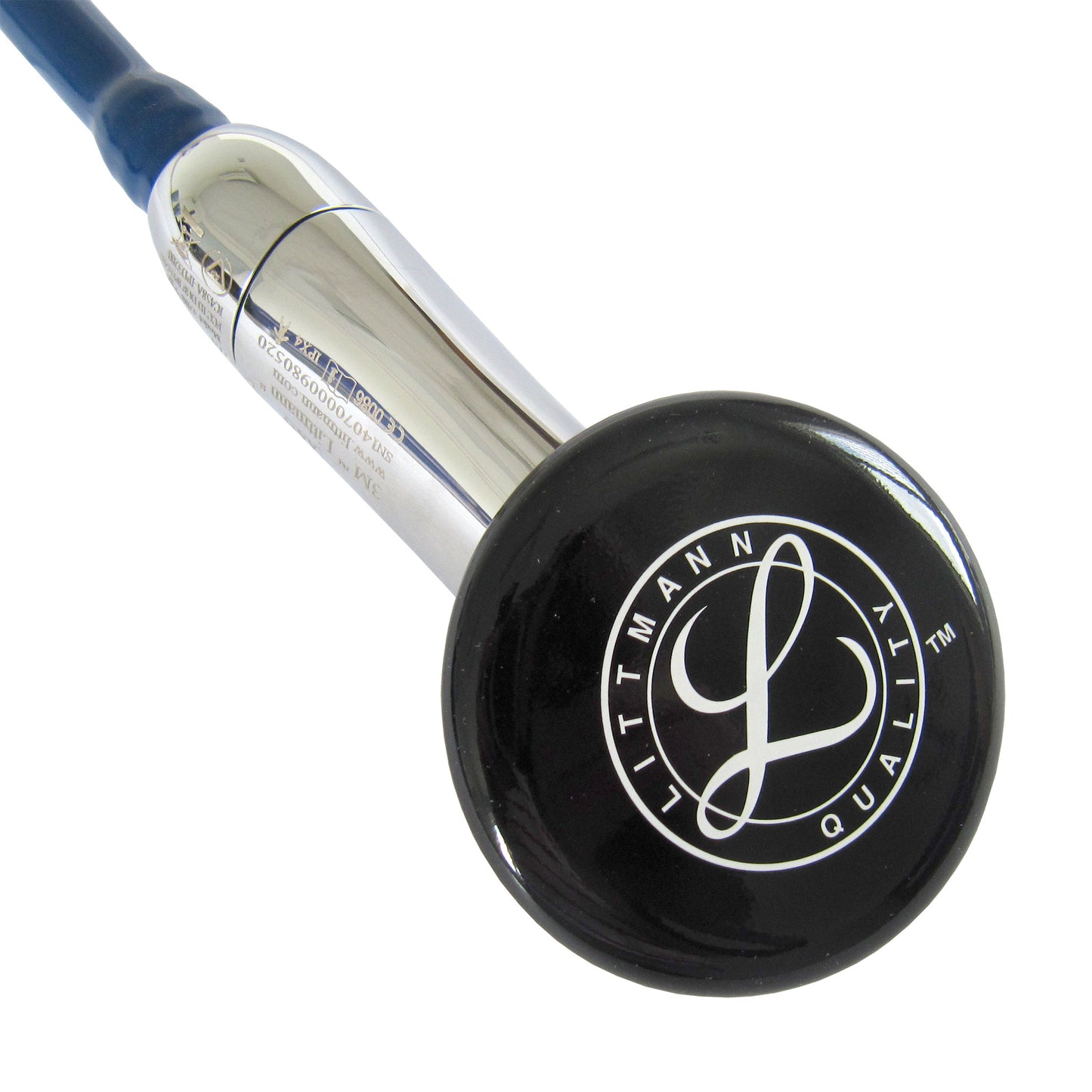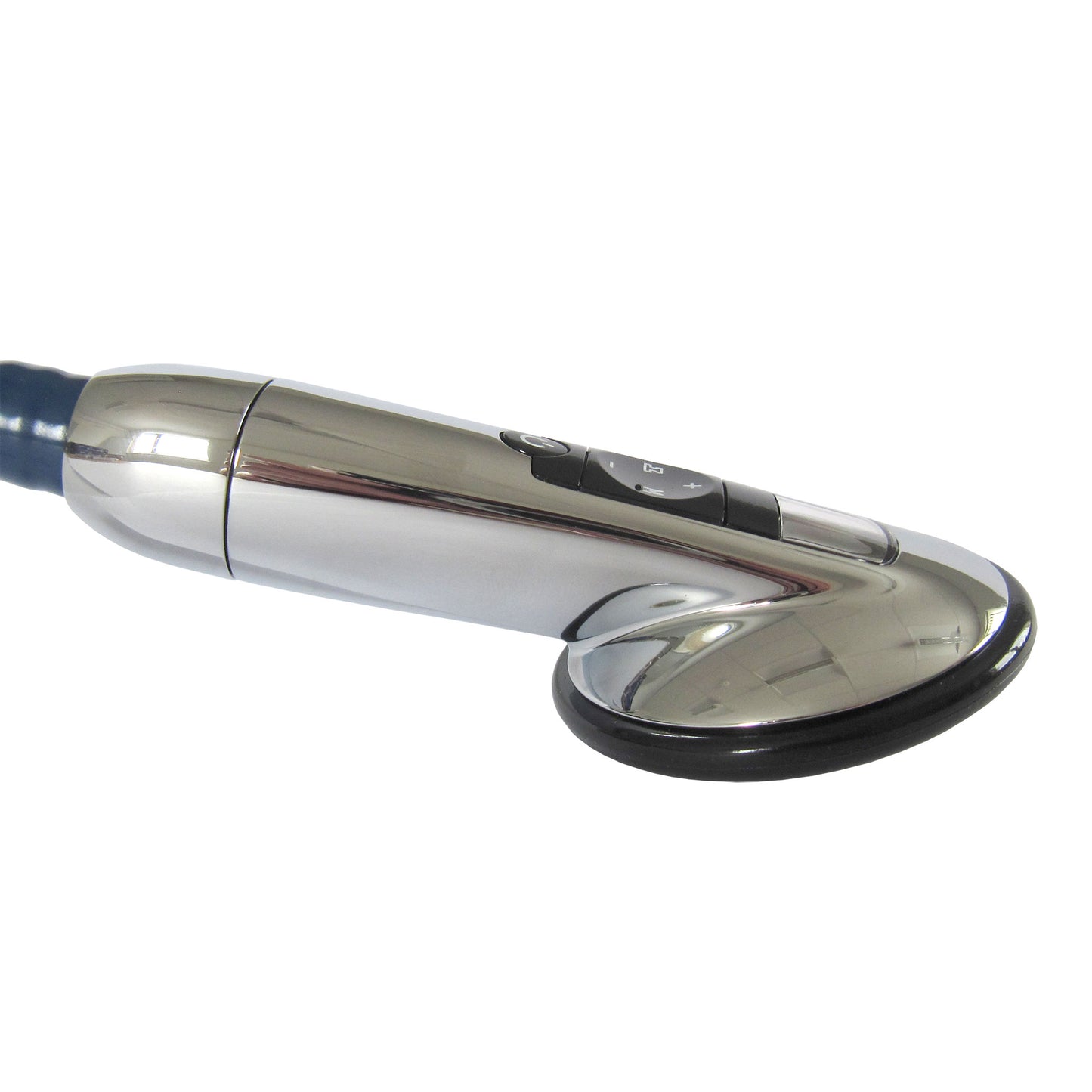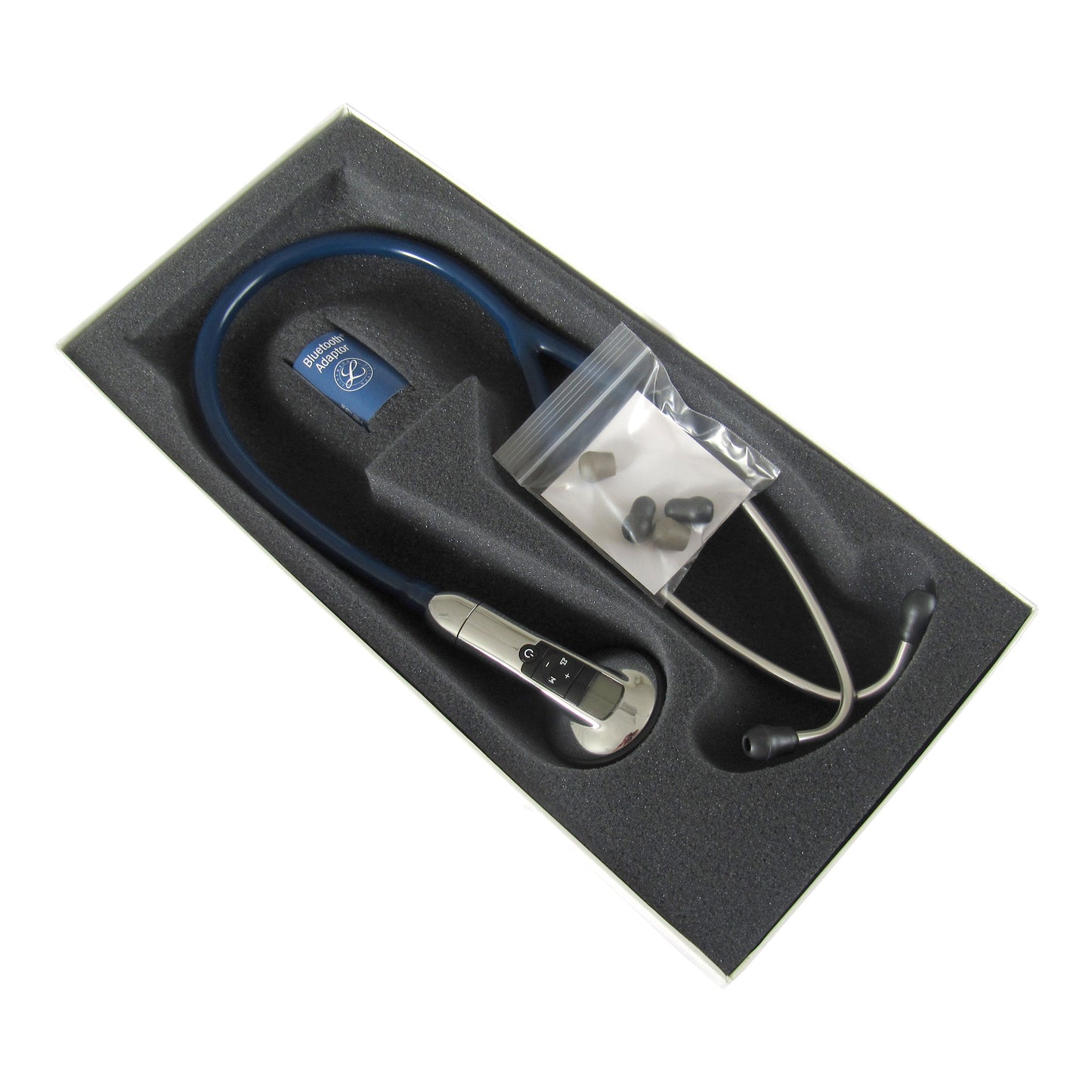 Redefines what a stethoscope can do...

The highest quality stethoscope in the Littmann range uses digital technology to dramatically impove sound quality and diagnosis.
Hear difficult sounds easily and experience up to 24X sound amplification, even with obese patients or clothing obstruction.
Hear critical sounds clearly with up to an 85% reduction in distracting background noise from friction or surrounding ambience.
Optimum versatility- Three modes at the press of a button. Switch between bell mode and diaphragm modes for low/high frequencies and 'extended mode' for a larger range of frequencies.
Use the Bluetooth connectivity to transmit sounds to the included PC software for replay, storage, visualisation and sharing.
Immediate in-scope playback- play sounds at half or full speed in bell, diaphragm or extended mode.
Optional laser engraving of text and symbols to personalise your scope and avoid theft/loss.
The anatomically designed headset positions comfortably for optimal sound transmission.
The excellent acoustic seal created by comfortable Snap-Tight soft seal eartips reduces ambient noise.
Reliable latex free tubing holds the durability to be flexed one million times.
Used as a diagnostic aid as part of the physical assessment of a patient.
2 year warranty includes free repair on any manufacturing or material defects.
Bluetooth adapter is NOT compatible with Apple Devices
10+ out of 10 Littmann performance rating.
Includes USB Bluetooth dongle and Zargis StethAssist software for your PC.
Tubing: Navy Blue (68.5cm/27"). Finish: Stainless Steel
Superior sound
A simple button press allows you to switch modes.
Low Frequencies
For low frequencies, switch to bell mode.
High Frequencies
For high frequencies, switch to diaphragm mode.
Wide Range of Frequencies
For a wider range of frequencies, switch to extended mode.
Heartrate Display
Heart rate is clearly displayed on the LCD screen.
Bluetooth Transfer
The included software allows you to wirelessly transfer sounds to your computer for storage, sharing and analysis.
Laser Engraving
Stethoscope.ca offer a laser engraving service on all of our Littmann stethoscopes (and many other items of diagnostic equipment). Because we recognize the value and quality of your tools we have invested in the highest quality equipment and technicians to give you probably the finest engraving service available in Canada (superior to our competitor's more expensive efforts). The end result is an elegant, permanent, precision mark on the surface of the chestpiece, allowing you to show a little of your personality and, more importantly, deterring thieves and making it easier to retrieve your scope should you misplace it. The service does not delay your order.
HIGH QUALITY | NO DELAY
Looking to buy in the US? To get the Littmann® 3200 Electronic Stethoscope: Navy Blue (3200NB27), follow this link.